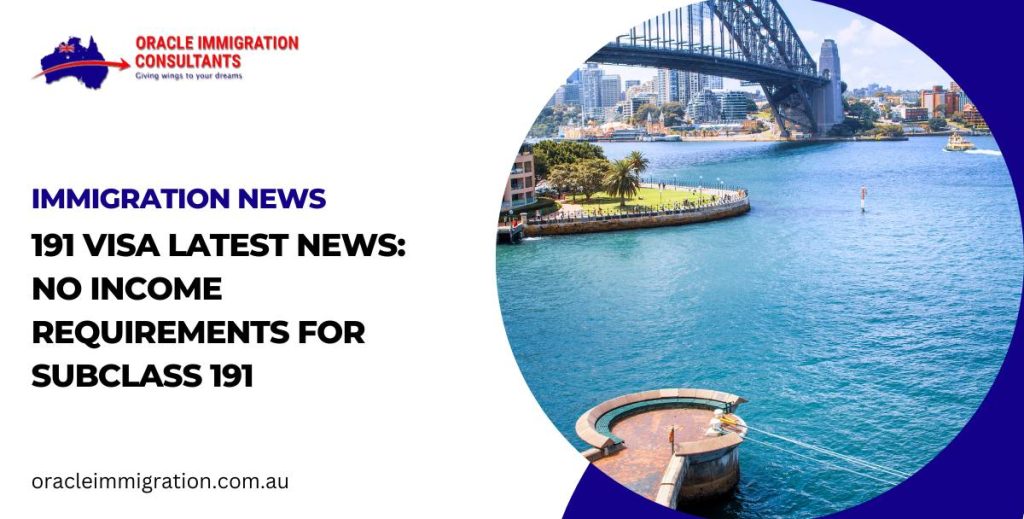 We are thrilled to share the groundbreaking update on the 191 Visa Latest News. Here's the latest Subclass 191 Visa News with the following updates:
The Department of Home Affairs has announced that there won't be any income requirements for subclass 494 and 491 visa holders applying the 191 Visa.
Applicants will need to provide Notice of Assembly from Australian Taxation Office for 3 years.
Remember to stay informed and consult with immigration experts to ensure you meet all the necessary criteria and requirements. As always, we'll continue to keep you updated on the latest developments in Australian immigration.
Don't miss out on future updates by staying connected with us. Here's to your successful visa journey!
Disclaimer: The above information is not tailored to personal circumstances. For information relevant to personal circumstances, please book an appointment with Oracle Immigration Consultant's expert migration agents in Australia.
For any inquiries, please contact us at +61 430812158. We are premier Immigration agency and consultancy in Melbourne (Bundoora and Geelong).