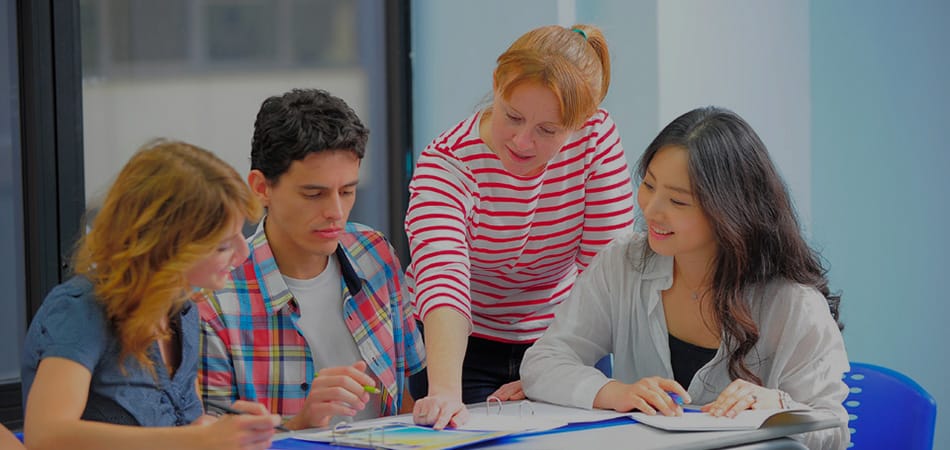 Wanting to study in Australia? Get in touch with the expert education counsellors of Oracle Immigration Consultants who can assist you in education visa services.

Australia, as a nation, has risen to become the most preferred destination among international students after the US and the UK. The country offers an unsurpassed educational experience that can make a real difference. Now known as the "nation of immigrants", the country offers a unique blend of education and learning to uplift your future career prospects.

Equipped with immense exposure and knowledge, the learning style encourages the students to be innovative, creative, and adopt independent thinking. Australian graduates seamlessly find their way to some of the most prominent positions and jobs globally. Alongside, their likelihood of getting readily accepted for postgraduate study programs at renowned international universities also increases.
Why study in Australia?
Australia is a vibrant country that acknowledges diverse cultures and has energetic and friendly people as its residents. The nation offers a safe and friendly environment where students can travel and learn without restrictions. Australia offers a higher standard of living and lesser living and tuition costs in comparison to the UK and USA.
With world-class facilities of teaching, training, infrastructure, and state-of-art-laboratories, Australian qualifications are globally recognized by employers.
No one is alien to the tedious and costly visa processes of the American and the British countries. UK and US visas get turned down for reasons still unknown to many students. Amidst all such troubles, Australian laws are easy to adapt and understand. Such complexities don't exist in the Australian Immigration process.
Out of many reasons, there's another important perk given to an overseas student choosing to study in Australia. Under student visa subclass 500, they're allowed to work for 40 hours fortnightly. While, during holidays or terms break they can become open to full-time work.
Unlike many other countries, Australian Immigration Department students, allows students, who fulfill all conditions to apply for temporary graduate visa that enables them to live in Australia for 2 years while working full-time. Meanwhile, the students can explore various options for PR and increase chances of success.
Available subclass and streams for Australian student visa :
Subclass 500 ( Student Visa 500 )
Subclass 590 ( Student Guardian Visa 590)
Subclass 407 ( Training Visa subclass 407)
Subclass 485 ( Temporary Graduate Subclass 485 Visa)
So, if you're looking for expert education consultant in Australia, get in touch with Oracle, as our best immigration services will guide you through the entire process seamlessly.