Known as The Institution of Engineers Australia (IEAust) are a professional body and not-for-profit organization that has grown to become a reliable voice for the engineers' profession. The organization works with a sheer dedication as a national forum for the upliftment of the field of engineering within Australia and also operates as a member of the Washington Accord.
Till 2017, it had approximately 10,000 members in nine Geographic divisions and five international chapters from every discipline of engineering. That includes 41,000 students, 4,400 Engineering Technologists, Engineering Associates, 55,600 Professional Engineers. All the members here are associated with one or more of nine colleges that cover distinct fields of engineering practice. It has 20,000 of its members as Chartered Engineers.
Engineers Australia works as a global home for professionals in engineering that are known as leaders in creating a growing place for such professionals. The community exists to uplift the science and practices in engineering for the betterment of the community.
How can you join Engineers Australia?
EA can be joined in a few simple steps as follows:
1. Curate an EA ID
The first step is to create an EA ID if you don't have any. For this, you will have to create your account and fill in a password to proceed further.
2. Verify the type of your membership
For this step, you will have to pick out your occupational category and choose your membership grade.
In case you're not sure of the accreditation of your engineering qualification, you can browse the list of courses.
3. Complete your application submission
All you need is a photo ID and proof of appropriate engineering qualification to complete the submission.
4. Clear your membership fee
The fees for this membership are calculated on a pro-rata basis.
5. Confirmation of membership
Your membership will be confirmed, and you will be welcomed EA Engineers Community.
Benefits of this membership
The membership of Engineers Australia goes beyond just being a mere membership. The engineers have the acumen to change things, build a sustainable future, and solve complex problems to create a better world. When people work as a team, it's always seamless to change things.
EA is a reliable voice of the engineering profession that delivers training, support, accreditation, and portrayal to engineers globally.
The EA membership is acknowledged all across the world and opens pathways for engineers by allowing them to make changes as they go along their careers. Irrespective of your position in your career, you can always find something valuable in your EA membership.
By joining the EA team, you can gain access to:
Guidance and support along with professional standards to upscale your career in engineering.
Advocacy gives way to the formation of the next generation of engineers.
Opportunities to develop yourself professionally that go far and beyond your technical knowledge.
Become a part of various events and forums where you can gain insights from the best.
Be a part of award programs that place focus on your accomplishments.
Get access to exclusive rewards, savings, and discounts through the partners.
Grades of Membership
Student- FREE
Get to know about job pathways
Hone your employability skills
Get exclusive invitations to events
Shine out in the job market
Discounts and rewards
Graduates- FREE- $574 each year
Get in touch with employers
Hone your employability skills
Get exclusive invitations to events
Become a part of professional communities
Shine out in the job market
Discounts and rewards
Process for Online Application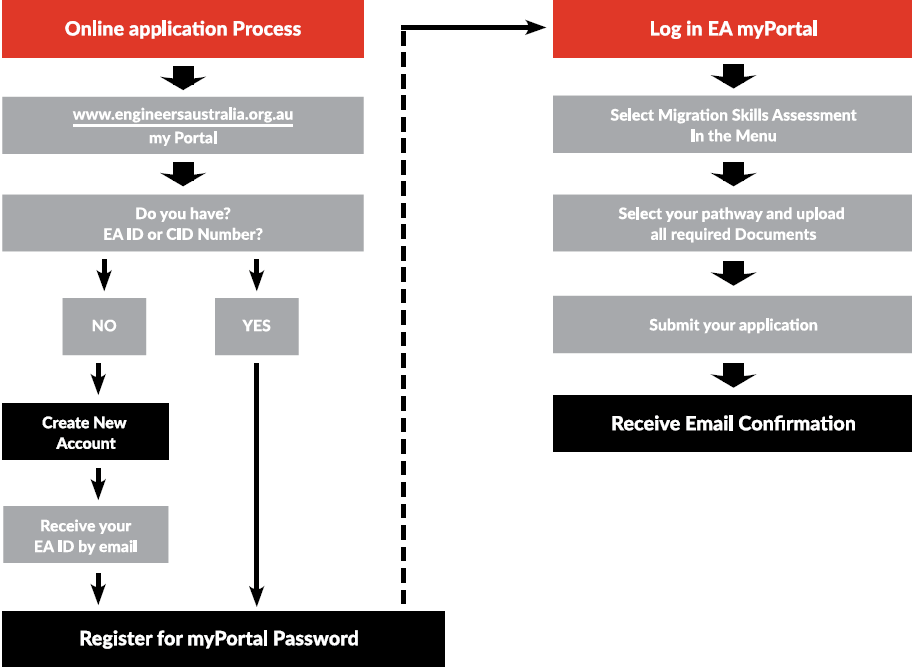 Engineering Australia Skill Assessment Fees 2023-2024
The current and new EA skill assessment fee is starting on 1st August 2023.
International Accords qualification assessment fees
 

Current
Current
From 1 August 2023
From 1 August 2023
Item/s
Fee excl. GST
AUD
Fee incl. GST
AUD
Fee excl.
GST
AUD
Fee incl.
GST
AUD

Washington/Sydney/Dublin Accord qualification assessment

$445

$489.50

$460

$506

Washington/Sydney/Dublin Accord qualification assessment plus




relevant skilled employment assessment

$820

$902

$845

$929.50

Washington/Sydney/Dublin Accord qualification assessment plus




overseas PhD assessment 

$680

$748

$705

$775

Washington/Sydney/Dublin Accord qualification assessment plus




relevant skilled employment assessment plus




overseas engineering PhD assessment

$1055

$1160.50

$1090

$1199
Australian accredited engineering qualification assessment fees
 

Current
Current
From 1 August 2023
From 1 August 2023
Item/s
Fee excl. GST
AUD
Fee incl. GST
AUD
Fee excl.
GST
AUD
Fee incl.
GST
AUD

Australian engineering qualification assessment

$275

$302.50

$285

$313.50

Australian engineering qualification assessment plus




relevant skilled employment assessment

$650

$715

$670

$737

Australian engineering qualification assessment plus




overseas engineering PhD assessment

$510

$561

$530

$583

Australian engineering qualification assessment plus




relevant skilled employment assessment plus




overseas engineering PhD assessment

$885

$973.50

$915

$1006.50
Competency demonstration report (CDR) assessment fees
 

Current
Current
From 1 August 2023
From 1 August 2023
Item/s
Fee excl. GST
AUD
Fee incl. GST
AUD
Fee excl.
GST
AUD
Fee incl.
GST
AUD
Standard competency demonstration report

$825

$907.50

$850

$935

Competency demonstration report plus




relevant skilled employment assessment

$1200

$1320

$1240

$1364

Competency demonstration report plus




overseas engineering PhD assessment

$1060

$1166

$1095

$1204.50

Competency demonstration report plus




relevant skilled employment assessment plus




overseas engineering PhD assessment

$1435

$1578.50

$1480

$1628
Pathways to Migration Skills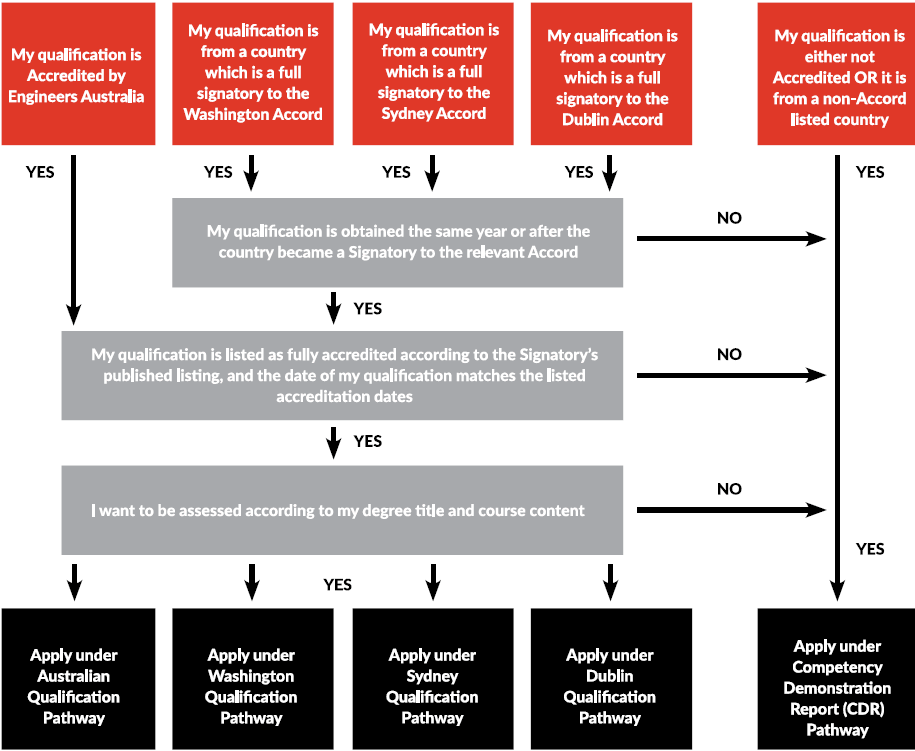 Images source: https://www.engineersaustralia.org.au/