Immigration Consultants in Bundoora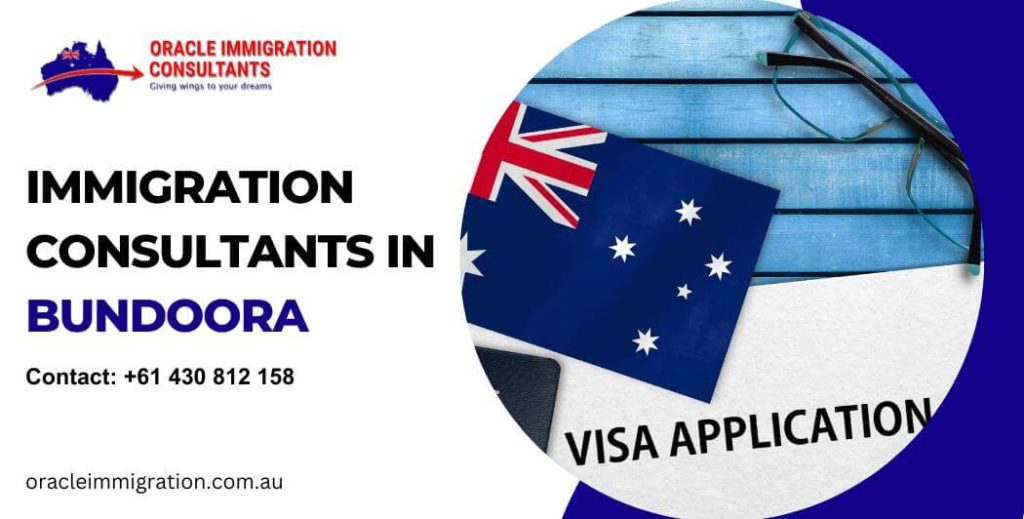 Introduction
Are you looking to embark on an educational journey in Australia? Or perhaps you're planning an exciting vacation Down Under? Navigating through visa processes can be overwhelming, but with the right guidance, your visa application can be a smooth sail. We are, Oracle Immigration Consultants, your reliable partner for all visa-related matters in Bundoora.
Whether it's an Australian Study Visa, Tourist Visa, or any other type of visa, we've got you covered!
Why Choose Oracle Immigration Consultants in Bundoora?
We understand that visa applications can be complex and time-consuming. That's why we're here to simplify the process for you. As a renowned name in Bundoora, we take pride in our personalized approach to every client. Here's why choosing us can make a world of difference:
Expert Guidance
Oracle Immigration stands out for its team of experienced professionals who possess in-depth knowledge of the intricacies of Australian immigration
Up-to-Date Knowledge
Staying current with ever-changing immigration policies is crucial, and Oracle Immigration excels in this aspect.
Personalized Approach
Oracle Immigration takes pride in offering personalized solutions tailored to each client's unique circumstances and goals.
Get A Callback
Services We Offer
Australian Study Visa
Dreaming of pursuing your education in Australia? Our Australian Study Visa services are designed to make your aspirations a reality. We assist you in selecting the right course, preparing documentation, and ensuring a seamless application process.
Tourist Visa
Australia's stunning landscapes and vibrant cities await you! Our Tourist Visa services help you explore the Land Down Under with ease. We guide you through the application, ensuring you have the necessary documents for a memorable trip.
Other Types of Visas
Beyond study and tourism, we offer expertise in various other visa categories. Whether it's a work visa, family visa, or skilled migration, our consultants are equipped to provide accurate guidance.
Our Expert Team
At Oracle Immigration Consultants, our team is the cornerstone of our success. Our consultants are not only knowledgeable but also passionate about helping you achieve your visa goals. Their expertise covers a wide range of visa categories, ensuring you receive accurate advice for your specific situation.
Step-by-Step Visa Application Process
Initial Consultation: We understand your goals and explain the best visa options.
Documentation Gathering: We assist you in compiling all necessary documents.
Application Submission: Our team meticulously submits your application.
Follow-Up: We keep track of your application's progress and address any inquiries.
Approval and Beyond: Once approved, we provide guidance on post-approval formalities.
Benefits of Partnering with Us
Peace of Mind: Entrust your visa application to experts who understand the process inside out.
Time and Effort Saved: Avoid the hassle of paperwork and confusing regulations.
Increased Chances of Approval: Our meticulous approach minimizes the chances of rejection.
Personalized Attention: We prioritize your needs and tailor our services accordingly.
FAQs
Q1: Can Oracle Immigration Consultants assist with all types of visas?
Yes, we offer expertise in a wide range of visa categories, from study visas to family visas and more.
Q2: How do I know which visa type is right for me?
Our consultants conduct a thorough assessment of your situation to recommend the most suitable visa option.
Q3: Is there a guaranteed approval for visas?
While we cannot guarantee approval, our meticulous approach significantly increases the likelihood of success.
Q4: How do I get started with Oracle Immigration Consultants?
Reach out to us via our contact page to schedule an initial consultation.
Q5: Can you assist with post-approval requirements as well?
Absolutely! We provide guidance on post-approval steps to ensure a smooth transition.
Conclusion
Oracle Immigration Consultants in Bundoora is your dedicated partner in navigating the complex world of visa applications. With our experienced team, personalized approach, and unwavering support, your visa journey becomes a seamless and successful one. Don't let visa formalities stand in the way of your dreams – let us pave the way to your Australian adventure.
Oracle Immigration Consultants in Bundoora
Don't let visa formalities stand in the way of your dreams – let us pave the way to your Australian adventure.
Contact Now