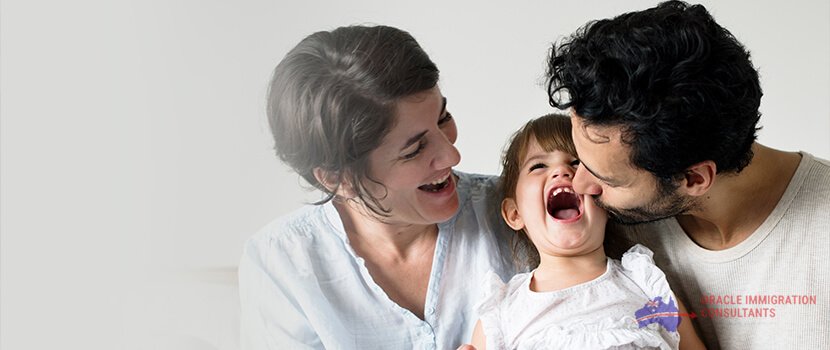 What is condition 8501?
If the case officer imposes an 8501 visa condition while granting an Australian visa whether it was a mandatory requirement or the officer choose to do so, the holder of that visa must maintain adequate arrangements for health insurance while the holder is in Australia.
IMPORTANT: The type of insurance will differ depending on the visa you are granted. It is very important to understand that while a lot of health insurance companies will give you health cover even if you are an overseas visitor, you need to make sure that the health over you are buying also satisfies the 8501 conditions imposed by the case officer.
Major Health Insurance Providers which cover 8501 visa conditions are BUPA, Medibank, and NIB.
Types of Cover and associated visas?
Student visa subclass 500 and OSHC (Overseas Student Health Cover):
An international student visa subclass 500 applicants must provide evidence that they have adequate health insurance during their stay in Australia as per Clause 500.215 of Migration Regulations 1994 (Cth).
The Overseas Student Health Cover or commonly known as OSHC came in existence because of arrangements between the Australian government and certain registered health insurance providers to cover the costs of visiting a doctor, some public hospital insurance treatment, ambulance cover, and limited medicines for student visa holders and their family members under the age of 18. These health insurers are registered in Australia under the Private Health Insurance Act 2007 and are approved by the Department of Health to provide OSHC to satisfy the 8501-visa condition.
It is important to note that the evidence of cover for couples or families does not need to be combined and each applicant can take out cover separately. Example: Husband and wife can take cover separately as two single premiums.
The start date of the cover should always be when a visa holder is intending to travel to Australia and not the date of the start of the course.
It is always recommended that the end date of OSHC is at least 1 or 2 months after your course date. This is because students applying for a further stay on a student visa must also show evidence of cover for the proposed duration of the subsequent visa before it can be granted.
Please note that health insurance from overseas is not acceptable insurance to satisfy the 8501 conditions of the student visa.
For Student Guardian Visa subclass 590 applicants they need to maintain adequate health insurance to satisfy the 8501-visa condition. For this purpose, they need to buy an Overseas Visitors Health Cover (OVHC).
Visitor visa subclass 600 and OVHC (Overseas Visitors Health Cover):
There is no requirement that visa applicants (other than student visa applicants and holders) obtain an insurance product from an Australian insurer. 
But it is of utmost importance that the OSHC bought overseas fulfills the minimum standard of health insurance.
The minimum standard of OSHC should include the following:
Out of hospital treatment with the benefit amount listed in MBS.
In Hospital Medical Services with the benefit amount listed in MBS.
public hospital treatment in an Australian State or Territory – admitted patient at a rate determined by the State or Territory health authorities for services charged to a patient who is not considered an Australian resident
Surgically implanted prostheses
Pharmacy – the benefit amount listed in the Pharmaceutical Benefits Scheme (PBS) where applicable and up to the threshold amount set by an Australian registered private health insurer.
Ambulance services, including inter-hospital transfers as per the relevant arrangements in place with an approved ambulance service when deemed medically necessary for admission to hospital and/or in the case of an emergency.
Health insurance policies should have, additionally, a range of minimum policy features related to:
Informed financial consent
Appropriate waiting periods
Specified excluded treatments
Portability between health insurance providers
Restriction on buy-out clauses and
Conditions for arrears
For visas such as subclass 485 which are classed as working visas and other holiday working visas, there are different health covers.
It is highly recommended that visa holders buy approved health covers in Australia to make sure that it complies with visa condition 8501 which is related to maintaining adequate health insurance.
Oracle Immigration Consultants is an immigration and education consultancy based in Bundoora, Melbourne, Victoria and Geelong, Victoria. We have partnered with various health over providers which are approved by Department of Health and provide products which comply with 8501 condition. To get a quote please reach out to us for the best quote and different options.
OFFERS: We offer up to 47% discount on Family and couple OSHC (Overseas Student Health Cover). Contact us to avail this excellent opportunity.
Disclaimer: The above information is not tailored to personal circumstances. For information relevant to personal circumstances, please book an appointment with Oracle Immigration Consultant's expert migration agents in Australia.
For any inquiries, please contact us at +61 430812158. We are premier Immigration agency and consultancy in Melbourne (Bundoora and Geelong).