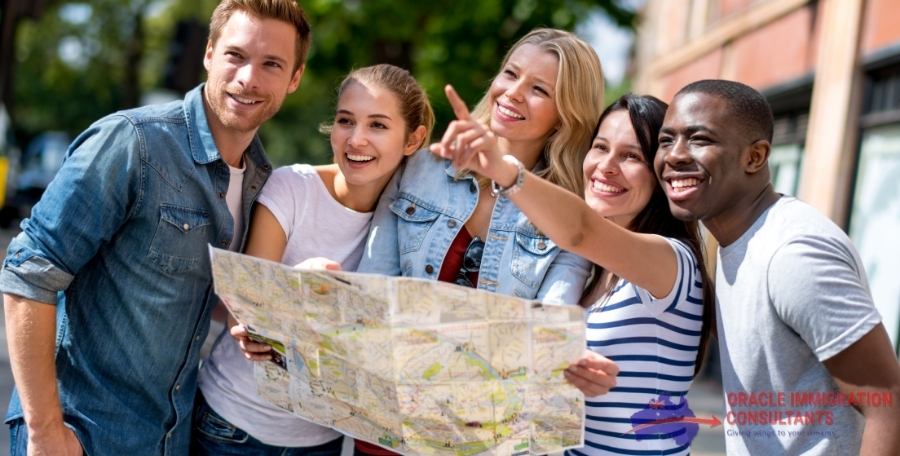 Checklist of documents for Tourist Visa (Subclass 600)
The following documents are needed by an applicant to apply for an Australian subclass 600 visitor visa, also commonly known as a tourist visa in the tourist stream.
Subclass 600 Visa Checklist
An applicant for a tourist visa needs their travel document i.e Passport of their country. It is very important to make sure that your passport has more than 6 months of expiry since most airlines will not let you travel with less than 6-month passport expiry.
If you have passports of multiple countries, you will need to upload all copies of these passports for your visa 600 application.
A tourist visa applicant also needs to provide a copy of their National ID. These details are also required in the application. If you don't have any National ID for your home country, you need to provide a reason in your visitor visa application.
Applicants for subclass 600 visa need to provide a passport size photo as per the requirements of the Australian Department of Home Affairs.
An applicant needs to satisfy character criteria for subclass 600 visitor visa. As a department policy, only the visa 600 applicants who are 17 years or older are required to provide police clearance if their cumulative stay will exceed 12 months. In this case police clearance from the home country and any other country in which the applicant has lived for more than 12 months cumulatively will be required.
Even if in the other cases no police clearance is required as per department policy, the Australian Department of Home Affairs may request a police clearance if they have any character concerns of the subclass 600 visitor visa applicant.
If you are employed in your home country, attach a letter from the employer approving your holidays. This shows your genuine intention to return to your home country.
If you are currently studying, attach a letter from your school, college or university confirming your enrolment in their institution and the approval for your holidays to travel to Australia.
While a tourist visa holder does not need to submit health insurance documents at the time of their visitor visa application, they are required to have adequate health insurance as part of their subclass 600 visitor visa condition. 
To check if you have adequate health cover please click on the following link.
 Applicants of 600 visa needs to provide evidence of funds that they can support themselves. Examples are:
Bank Statements
Bank statements of sponsor
The evidence of funds should be genuine and long-accumulated funds are given more weight for purpose of genuine intention to travel to Australia for temporary basis.
Visa Medical examinations
 An invitation letter from your Australian relative inviting you to visit them in Australia. If they are offering support such as accommodation, travel costs, living costa and other associated costs of your stay, it should be mentioned in the invitation letter.
In case the Australian relative or family member is offering support, they should provide bank statements, pay slips, tax returns etc.
Identity document such as an Australian passport or Australian PR grant letter should be attached of Australian relative who is inviting you.
Other identity such as PAN card in case of Indian applicants can be attached.
For applicants under 18 years of age, Form 1229 will be required.
Family Book and birth certificates may be attached.
To demonstrate that an applicant for a visitor visa subclass 600 is a genuine temporary visitor, applicant should demonstrate as much financial and family ties in their home country.
The following documents should be attached to demonstrate financial condition of the applicant overseas. In case of young applicants, it becomes even more important to provide as much evidence in the form of documents to demonstrate financial condition and capacity overseas.
Bank statements demonstrating that the savings have been accumulated over a period.
Bank statements should be personal not of company.
Tax returns for 2 to 3 years.
Bank deposits
CA Report
Property Valuation Reports
Pay Slips
You may want to look at the article for reasons of high refusals of tourist visa from applicants from India and other developing countries.
Disclaimer: The above information is not tailored to personal circumstances. For information relevant to personal circumstances, please book an appointment with Oracle Immigration Consultant's expert migration agents in Australia.
Disclaimer: The above information is not tailored to personal circumstances. For information relevant to personal circumstances, please book an appointment with Oracle Immigration Consultant's expert migration agents in Australia.
For any inquiries, please contact us at +61 430812158. We are premier Immigration agency and consultancy in Melbourne (Bundoora and Geelong).