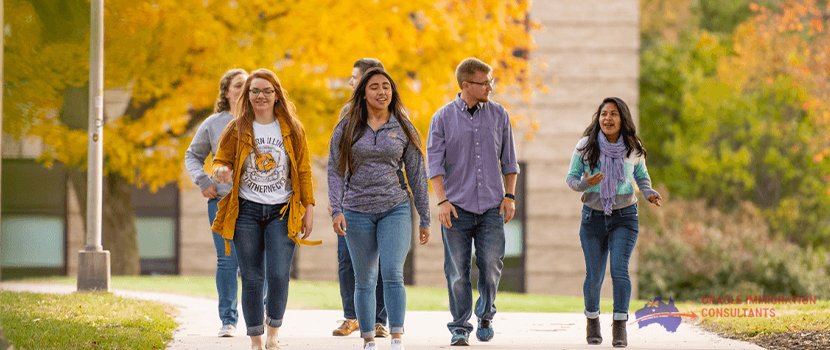 After a couple of years of COVID 19 causing havoc all over the world, people are getting to adjust to the new reality of COVID-19. After the Australian government lost billions of dollars with international students unable to travel to Australia due to COVID-19, international students will soon start to travel to Australia. The Australian government has announced that from 15th December 2021, fully vaccinated international students can travel to Australia, without needing to apply for a travel exemption. International students who were already enrolled in Australian CRICOS education institutions and international students who are currently looking to move to Australia for better life and study can apply for Student Visa Subclass 500.
As of 17th January 2022, Australia has approved the following vaccines for the purpose of travel to Australia:
Coronavac (Sinovac)
Covishield (AstraZeneca – Serum Institute of India)
BBIBP-CorV for people under 60 years of age on arrival in Australia (Sinopharm China)
Covaxin (Bharat Biotech)
Sputnik V (Gamaleya Research Institute)
With Australia looking to boost its economy, it is expected that international students will play a key part in the recovery of the Australian economy by injecting funds as well as filling the vacuum created by a shortage of workforce in many sectors of the economy in Australia. For this reason, as a temporary measure, the Australian government has announced to remove the cap of 40 hours a fortnight for many sectors struggling to find a competent workforce.
This temporary removal of the 40 hours a fortnight cap for international students has created a good opportunity for them to earn good money while studying a world-recognized degree in Australia. This measure is an exceptional opportunity for students from the subcontinent (India, Pakistan, Bangladesh, Nepal, and Sri Lanka), Africa, and Latin America where the Australian Dollar is quite expensive in relation to their local currency.
This means that they can recover most of their education cost while studying, thus reducing the burden on families.
For international students who want to study in Australia, they need to apply for a Student Visa Subclass 500. If you are married and have dependents, don't worry. Australia grants Student Visas Subclass 500 to the primary applicants as well as spouses and dependents as secondary applicants. The conditions which are applied on a primary applicant Student Visa are the ones applied on secondary applicants as well. Although, secondary applicants such as school-aged children who are dependents of the primary applicant need to get admission to the school while in Australia.
With the temporary removal of the 40 hours a fortnight cap, secondary applicants such as spouses of international students will be able to work full-time hours in the industries authorized by the Australian government. This has created an exceptional opportunity for international students. In fact, this is the best time for international students to study in Australia to recoup the cost of their education.
Oracle Immigration Consultants based in Bundoora and Geelong, Melbourne, Victoria is a premier immigration and education consultancy that specializes in the student visa subclass 500. We help international students all over the world in applying for an Australian student visa subclass 500. We help them get admission in reputed world-renown Australian Universities as well as trade colleges. We also help you with the appropriate health insurance required for the visas.
If you are looking to enroll at an Australian University, the following is the list of major universities in Australia.
List of Australian Universities
Australian Capital Territory
Australian National University
University of Canberra
New South Wales
Australian Catholic University
Charles Sturt University
Macquarie University
Southern Cross University
University of New England
University of New South Wales
University of Newcastle
University of Sydney
University of Technology, Sydney
Western Sydney University
University of Wollongong
Northern Territory
Charles Darwin University
Queensland
Bond University
CQ University
Federation University of Australia
Griffith University
James Cook University
Queensland University of Technology
University of Queensland
University of Southern Queensland
University of the Sunshine Coast
South Australia
Carnegie Mellon University
Flinders University
Torrens University Australia
University of Adelaide
University of South Australia
Tasmania
University of Tasmania
Victoria
Deakin University
Federation University of Australia
La Trobe University
Monash University
RMIT University
Swinburne University of Technology
University of Divinity
University of Melbourne
Victoria University
Western Australia
Curtin University
Edith Cowan University
Murdoch University
University of Notre Dame Australia
University of Western Australia
We also have tie-ups with trade colleges throughout Australia which provide education in the field of cookery, automotive, painting, construction, and various other fields. We help eligible international students who are located inside, or outside Australia get scholarships, thus reducing the cost of education drastically.
While there are many migration and education consultants in Punjab in all major cities including Amritsar, Jalandhar, Patiala, Ludhiana, and Bathinda. Most of these education and migration consultancies lack professional education and knowledge where the number of visa applications rather than the quality of the application is the priority. Oracle Immigration Consultants focuses on the quality of the student visa subclass 500 application. We make sure that your student visa application covers all appropriate student visa criteria.
We help you with all the information required for a successful student visa subclass 500 which includes.
Demonstrating financial capacity.
Getting you a letter of offer and COE (Confirmation of Enrolment) from a university or a trade college.
Help you getting the appropriate health cover (OSHC – Overseas Student Health Cover).
GTE (Genuine Temporary Entrant Criteria): We help you with a professional SOP (Statement of purpose) which addresses the genuine temporary entrant criteria. A good SOP is one of the key student visa criteria's which need to be addressed by the international students.
Applicant needs to be of good character.
Applicant needs to clear a medical examination by Australian government approved doctors.
If you are in India and looking to study in Australia, reach out to us for guidance for your student visa.
If you are in Melbourne, Bundoora, Geelong, or any other city in Australia, reach out to us for a new student visa. We give you genuine and professional advice which is best for your future career.
Disclaimer: The above information is not tailored to personal circumstances. For information relevant to personal circumstances, please book an appointment with Oracle Immigration Consultant's expert migration agents in Australia.
For any inquiries, please contact us at +61 430812158. We are premier Immigration agency and consultancy in Melbourne (Bundoora and Geelong).